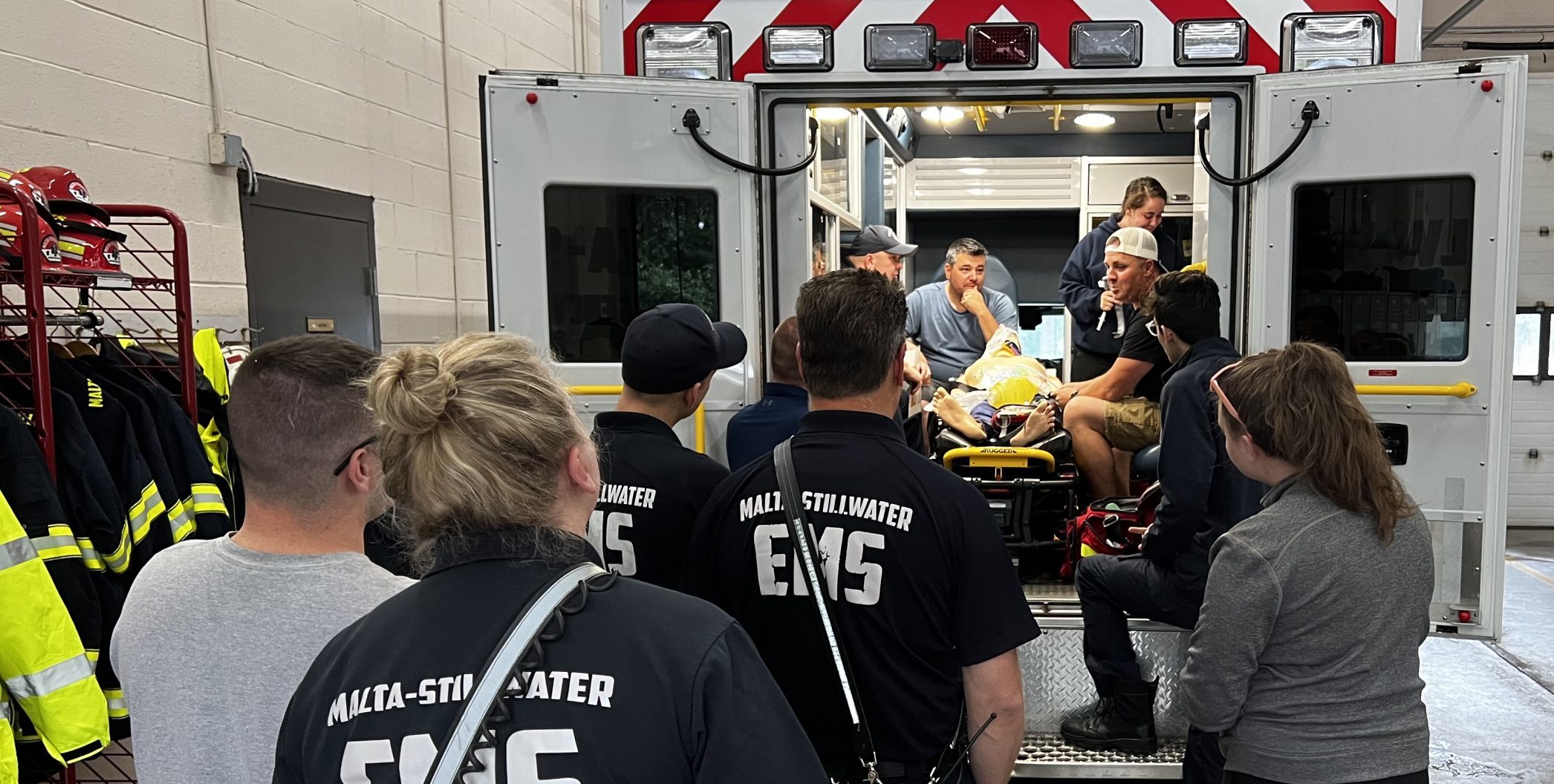 Malta-Stillwater EMS is comprised of over 65 career staff and volunteers for a growing community and expanding team! We believe that our most valuable asset is our providers.  Our dedication to providing quality pre-hospital healthcare starts with hiring hardworking, professional individuals. We ensure our staffs' success through in-house continuing medical education as well as other training opportunities throughout the county/state.
Malta-Stillwater EMS is constantly seeking those who are committed to helping others through demonstrating our mission of service, integrity, and teamwork.  We expect the utmost compassion from our providers every time they are called to serve the community.
No prior experience? No problem. We will train you! Both volunteer and career applicants must click the button below to be directed to our online application.